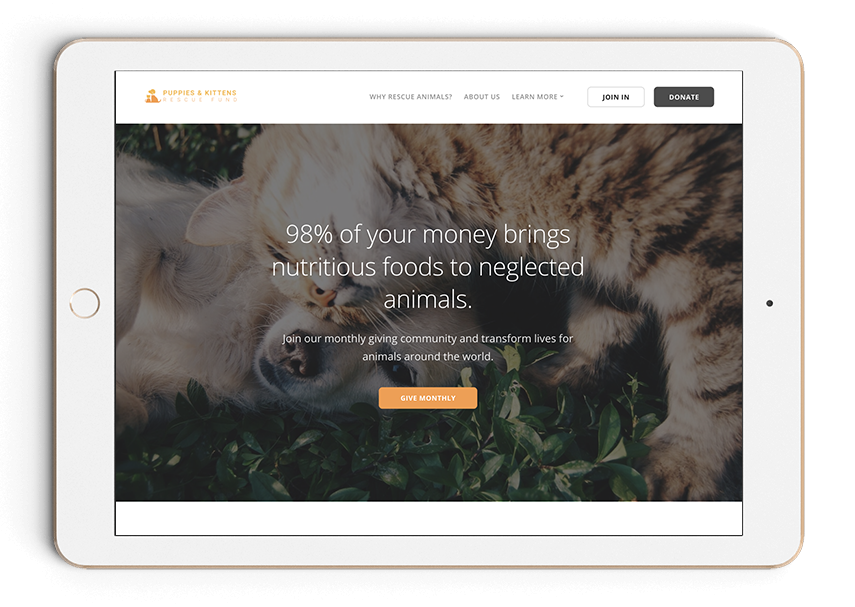 Why Puppies and Kittens? There are about 70 million stray animals living in the U.S. Of this 70 million, only about six to eight million puppies and kittens enter the nation's 3,500 shelters every year
As you may envision many of these Puppies & Kittens don't get the Nutritious Fruits & Vegetables they need. to .
Why Puppies And Kittens? We've helped provide more than 2,002,250 meals to over 240,270 Puppies & Kittens in need. Join In Today! Each dollar you give will multiply 5x to provide much-needed Nutritious Fruits & Vegetables to Puppies & Kittens.
What you get out of giving to this cause...
Puppies and Kittens Rescue Fund helps rescue more than 2,402,700 pounds of Fresh Produce from being thrown away in Landfills every year.
Interested In Getting Involved?
Our mission is to fight against animal hunger by providing nutritious meals with the support of a national network of donors just like you.
and see how Puppies and Kittens Rescue Fund is making a difference.